Can do, will do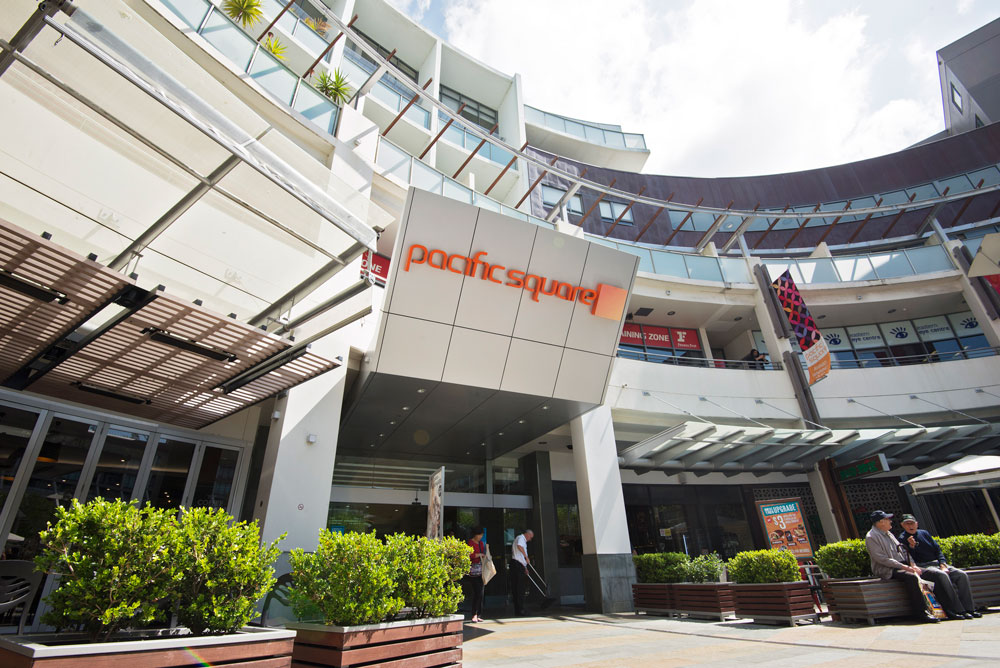 Every company will nominate that they can design anything; very few companies can match the range of skills within the field of Civil and Structural Engineering that are offered by Rickard Engineering. Since 1984, the company has built its reputation on being a small (and therefore personalised) firm of Civil and Structural Engineers.
Our series of "Big Things" around the globe
Pacific Square (Maroubra NSW)—Biggest Structural Engineering Project
RHM Consulting Engineers (Charles' first company which he directed from 1984-2006) was responsible for the structural and façade engineering design of the Pacific Square Shopping Centre, conveniently located in the heart of Maroubra Junction on Anzac Parade, Sydney. The finished building, a combination of concrete, brick and glass indicates a high class of design and subsequent construction by Abigroup.
The work was finally completed in 2005, at cost of over $200 million, spanning an area of over 13,000 square metres, involving retail, commercial, residential and car parking.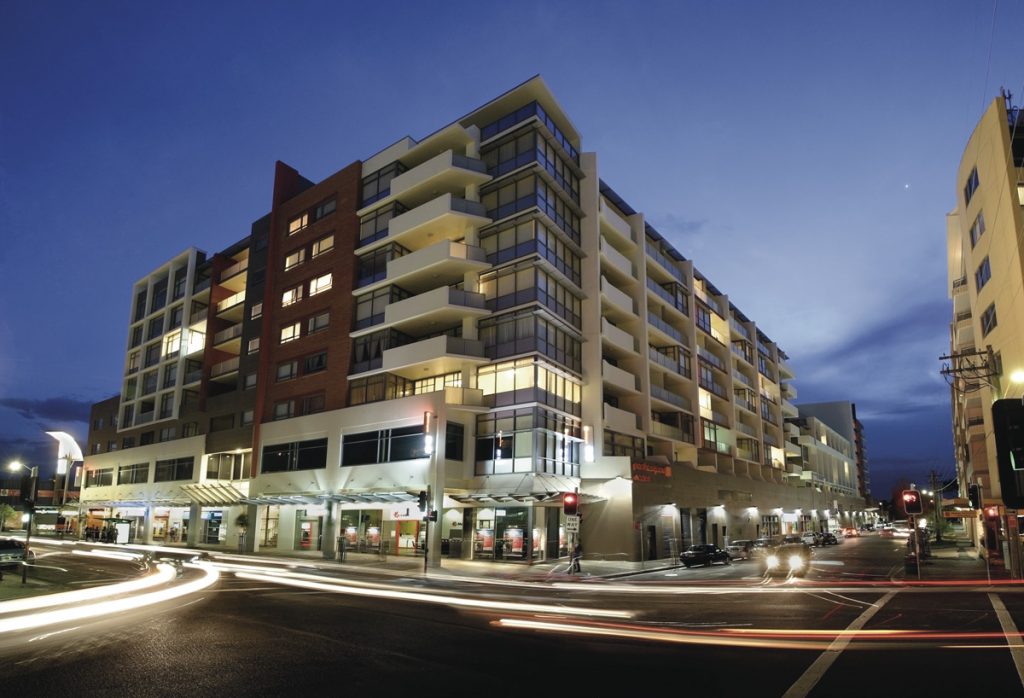 Port Botany Container Parks (Sydney & Brisbane)—Biggest Civil Engineering Project
Home to New South Wales' largest container facility, Port Botany is vital to the economic well-being of the state. It operates 24 hours a day, seven days a week, to service the largest population centre in Australia.
The container parks were constructed by Rickard Engineering (then RMH Consulting Engineers) for PBCP Pty Ltd. Bringing together a team of experts with disparate yet complementary skills in foundations, pavements, civil works, and storm water controls, Rickard Engineering was able to deliver two quality completed projects working with Ayres Construction.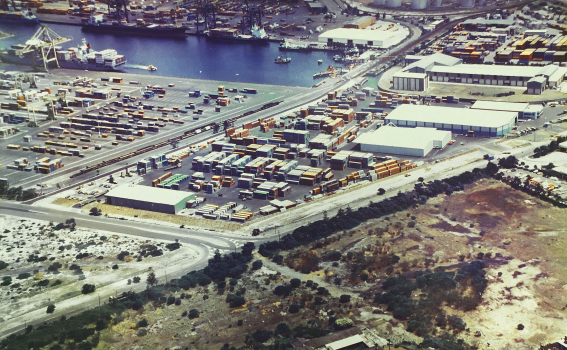 Merlion Statue (Sentosa Island, Singapore)—Biggest Free-Form Sculpture
At 37 metres, this iconic, larger-than-life statue of the half-lion-half-fish guardian of prosperity in Singapore was completed in 1993. It was an addition to a long list of special structure projects for which Charles became recognised as the expert in free-form GRC (Glass-Reinforced Concrete).
Charles and his team undertook the full structural design service for this project (GRC façade + complete structure), for the Singapore Government as the client. Singapore-based companies Architects Vista and Caravelle Construction & Development Pte Ltd. were the architect and builder working in collaboration with Rickard Engineering.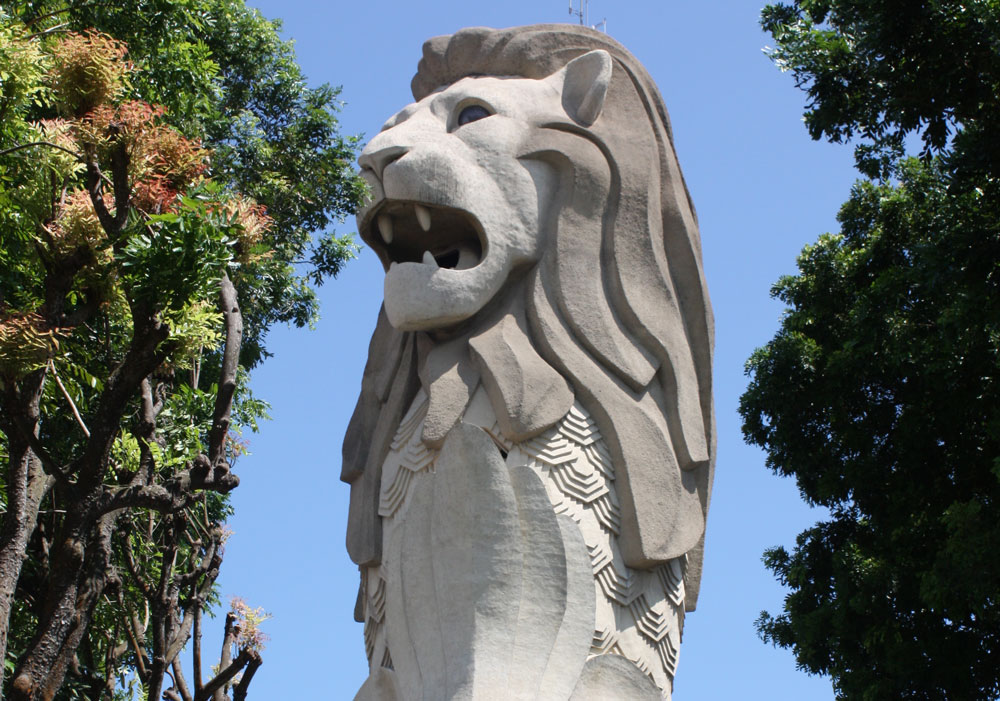 Australia 108 (Melbourne)—Biggest Façade Project in Aluminium & Glass
The tallest building in the southern hemisphere, Australia 108 is a new residential skyscraper in Melbourne currently under construction by Brookfield Multiplex. Rickard Engineering (RE) are the façade engineers to Minesco Pty Ltd who are supplying the aluminium and glass curtain wall. The curved geometry of the façade and its extreme height meant that it was essential for special consideration to be given to the interaction between structural frame movement and the design of the façade.
The "Star Burst" banner design between Levels 69 and 72 is constructed with aluminium panels and glazing panels. It is installed on 350 tonnes of steel 16m x 3m trusses, which were specifically inspected by the RE team in March – May 2019, before erection of the gold-coloured aluminium panels commenced in May 2019. The entire structure is expected to be completed by the end of 2020.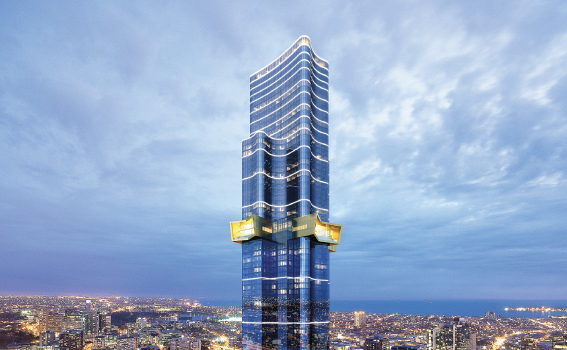 MCA (Sydney)—Unique Façade Project in Glass Reinforced Concrete
Based on the winning design of architect Sam Marshall, Rickard Engineering designed the façade for the major extension to the Museum of Contemporary Art (MCA) in Sydney. Construction started in 2010 and it was opened in 2012. The project was carried out in collaboration with the main contractor, Watpac Constructions with manufacture by Precast Concrete Group of Brisbane.
To create the visually compelling façade with modern-looking cubic and geometric touches, the team designed some of the largest GRC panels ever constructed in the world. Dimensions ranged up to 11m x 3.4m with a 1.5m return, all to a specially developed design by Rickard Engineering. Finished in a range of different sealed stained colours, they incorporated a unique fixing detail to accommodate not only the seasonal movement for such a large panel sizes but also to allow erection without rear access to the back of the panels. This was the subject of a paper presented by Charles Rickard at the GRCA World Conference in Istanbul in 2012.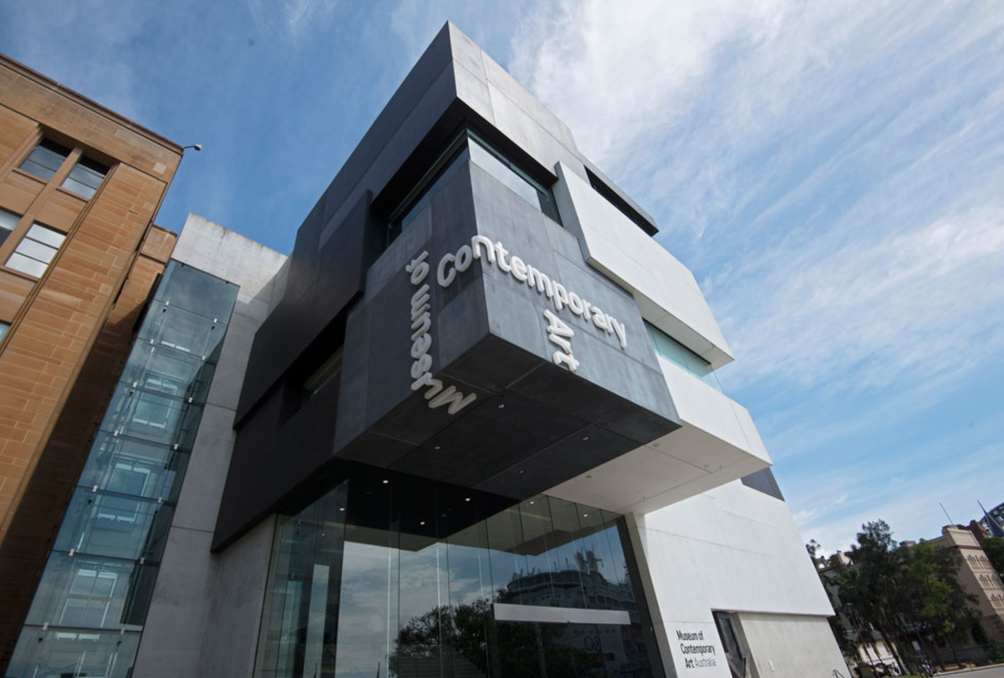 What's next on the list
In 2019, we began working with worldwide specialist, Darren McLean, Director of Themed Attractions & Entertainment at Pico Play Pty Ltd on the Entrance Waterfall project at Singapore Zoo. There is a possibility of a second project at the Zoo to follow.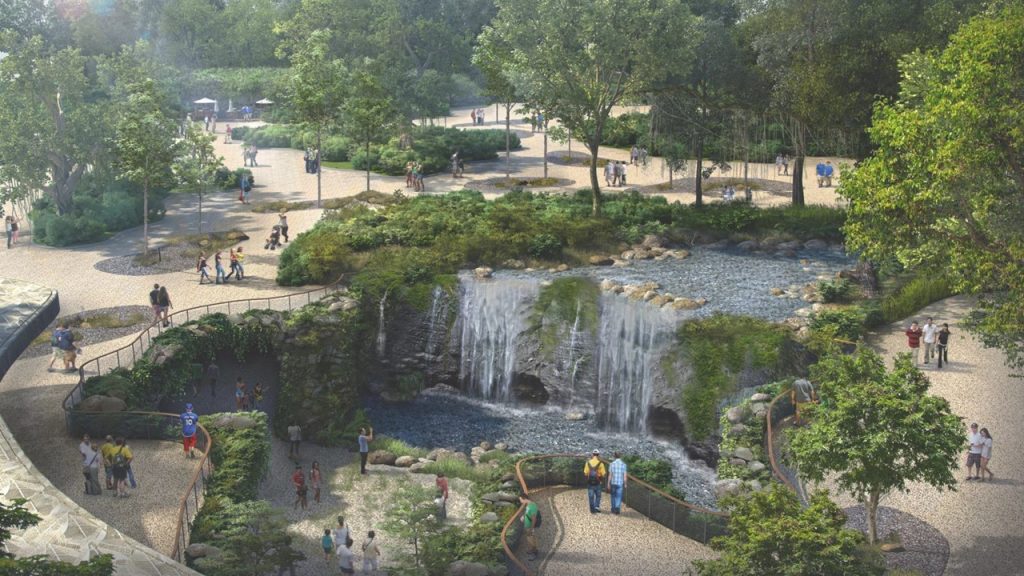 We also started work in March 2019 on a new, very large project for the International Indian Convention Centre in Delhi, India with L & T Construction (Larsen & Toubro). Charles duly visited site in Delhi just before Easter 2019.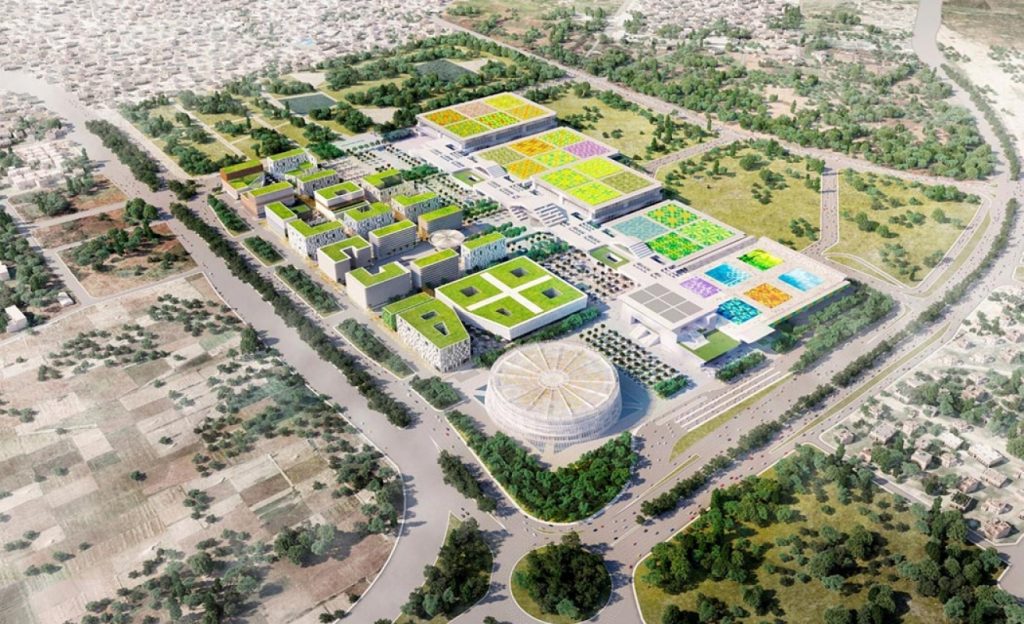 Some of our other "big" works
Pulau Ubin, Sir Stamford Raffles' replica boat, Singapore
During the period from 1992-1994 when Rickard Engineering were supporting the construction of the Merlion statue on Sentosa Island, they were also involved in the creation of a full-scale replica of the boat on which Sir Stamford Raffles arrived in Singapore in 1819. It was a government contract for an Outward Bound School, already existing on the island. The whole structure was founded on a concrete slab, set into the sand on the beach at the theoretical waterline. Everything above waterline was authentic, built in timber with authentic ropes and riggings supplied from Australia.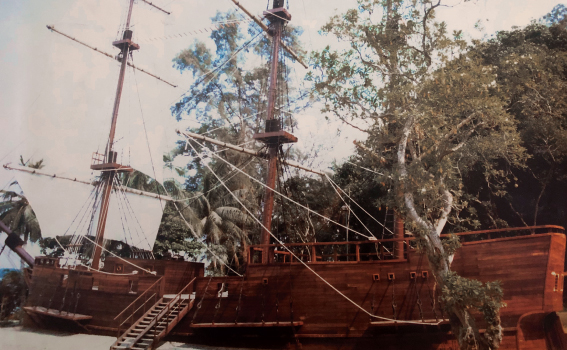 Big Prawn, Ballina
One of Australia's iconic Big Things, the Big Prawn was built in 1989. Rickard Engineering were the consulting engineers for the entire building as well as the prawn which was built of steel and GRC. Louis & Atilla Mokany were the client. Glenn Industries built the prawn out of GRC. Two other projects involving the same parties were the Big Ram in Goulburn (1985) and the Big Oyster in Taree (1987).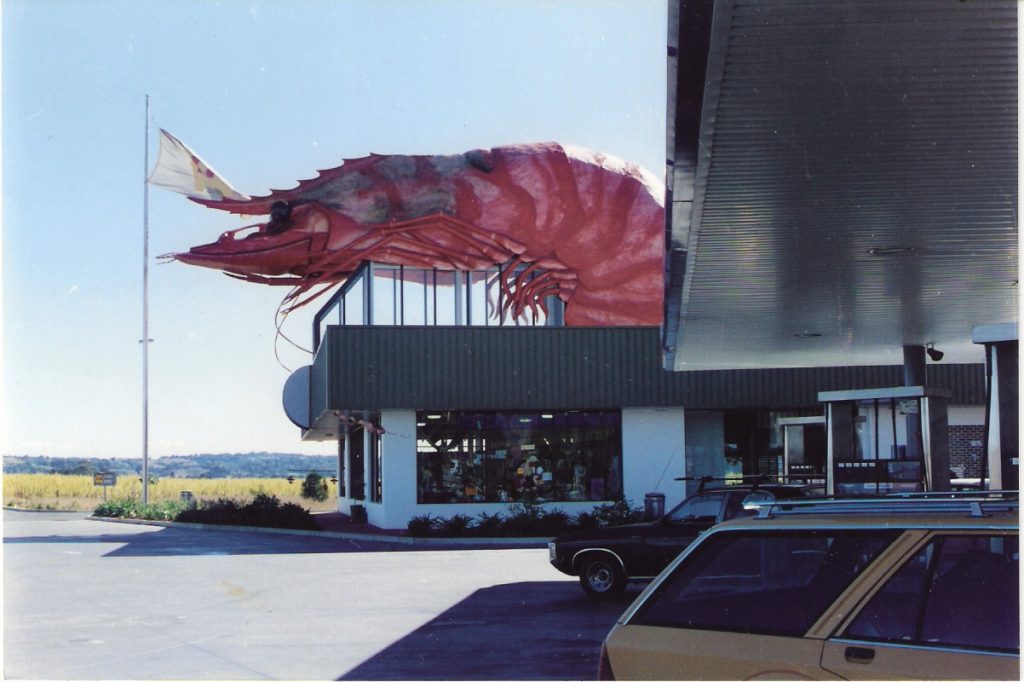 National Bank of Oman Muscat, UAE
Rickard Engineering commenced its design for this project in 2016. The project involved large GRC ribbed external façade panels as well as intricate internal GRC balustrading. Design work was completed in late 2016. Manufacture and subsequent installation of the works continued through 2016-2017 with completion in early 2018.
—
To view a beautifully composed portfolio of Charles and the company's works, visit https://rickardengineering.com/works/.