Charles Rickard AKA Mr Big
Charles Rickard is responsible for many Australian and overseas landmark structures and has been involved in an array of incredible projects throughout his 40 year career.
Some of these highlight projects include; Barangaroo, the new SCG West Stand, an Emir's palace in Qatar, Basildon town centre redevelopment UK, Pacific Square shopping centre Maroubra, the Ceremonial Court Doha Qatar.
Just recently his company Rickard Engineering were appointed as the façade consultants on Australia 108 building in Melbourne.
These projects are all noteworthy, but when it comes to icons, nothing compares to Australia's 'big things' (well, maybe some things do)!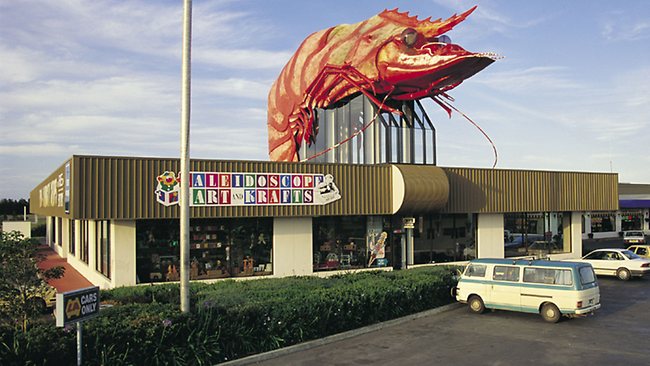 Charles was responsible for the creation of Goulburn's The Big Ram (Merino) in 1984. Located just off Goulburn's southern exit, The Merino is a three-story structure of concrete and steel measuring 15.2 metres high and 18 metres long. The monument was built in 1985 as a celebration to Goulburn and surrounding district's fine wool industry.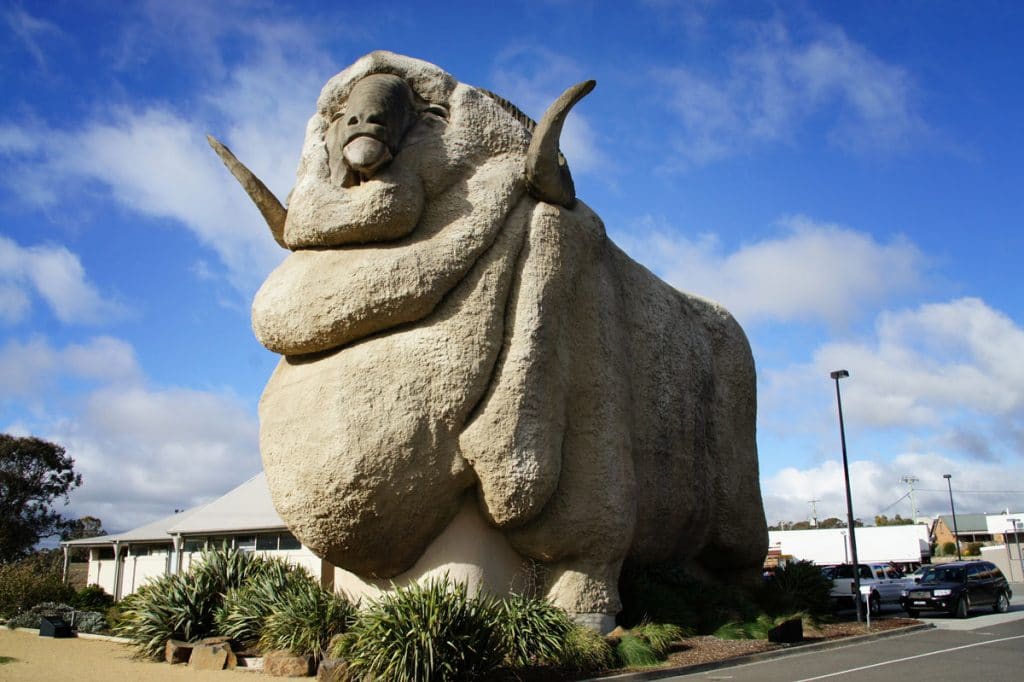 Taree's Big Oyster and Ballina's Big Prawn followed in 1987, all made possible by glass reinforced concrete (GRC)! Australian novelty like the Big Oyster was created in celebration of the fabulous oysters found in the coastal region of Taree, New South Wales.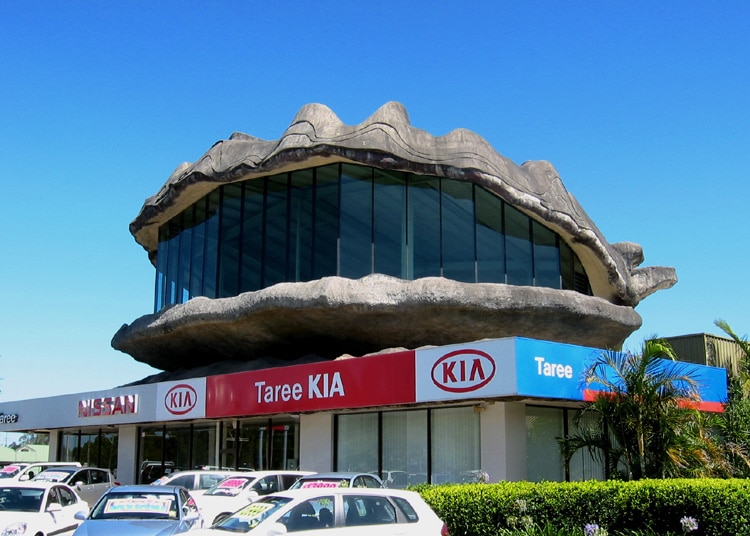 Once a restaurant and souvenir shop, now the big icon of Taree stands tall over a car dealership.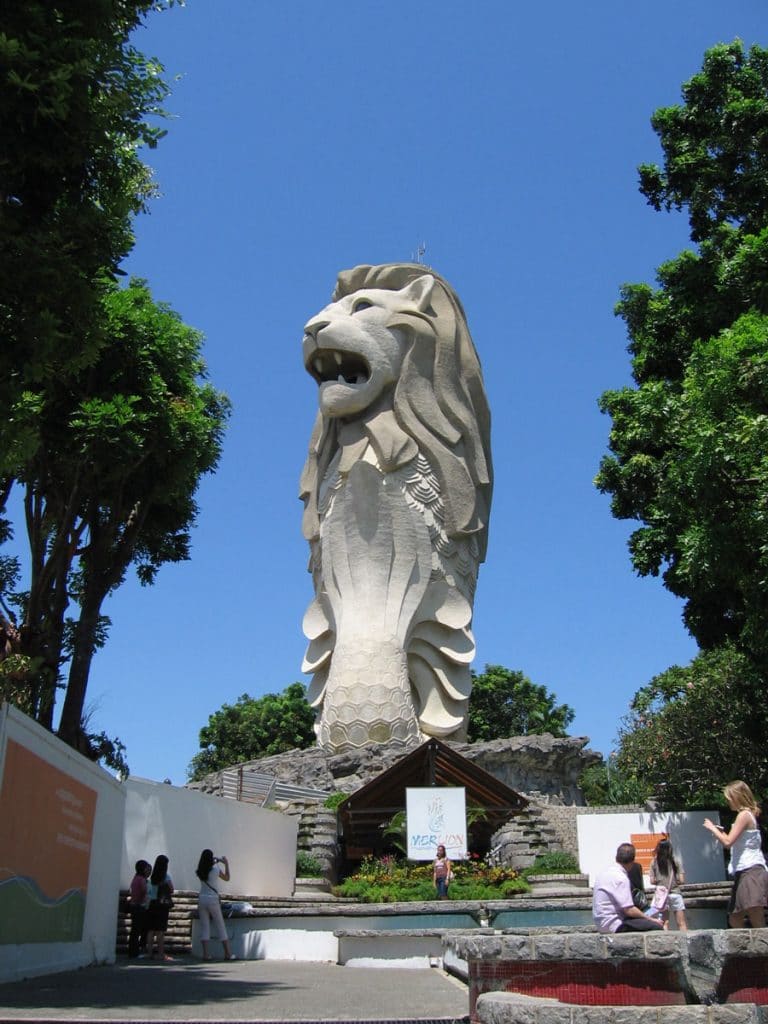 In 1995, he added the 37-metre high Merlion in Singapore, considered the national personification of Singapore. His work continued to expand across the globe all the way to London with the GRC design of Body Zone, built in 1999 as part of the Millennium celebrations in London. Glenn Group from Adelaide Australia was the GRC contractor for all of those projects including London and Singapore.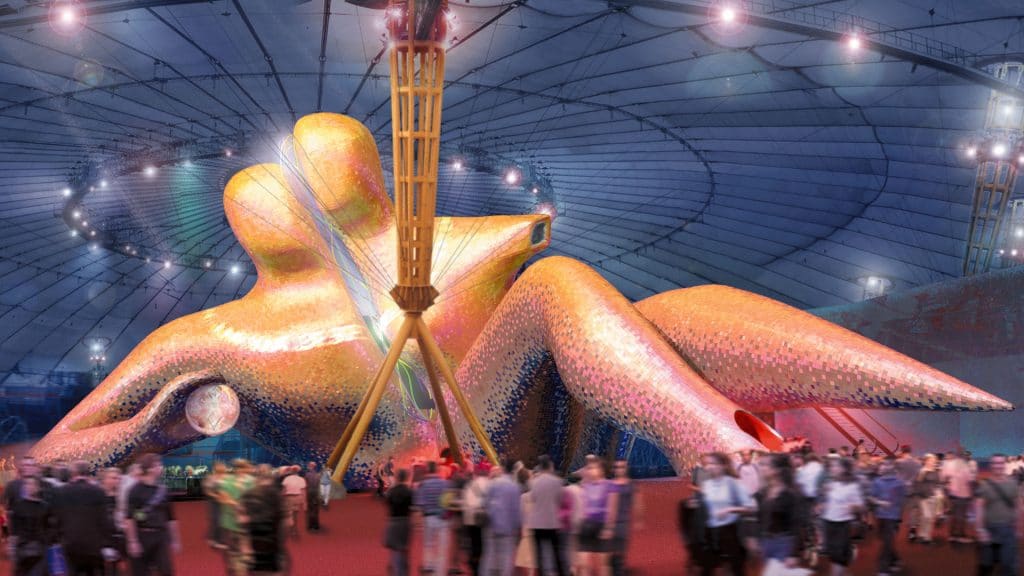 Charles was a pioneer of Glass Reinforced Concrete design in Australia and enjoys a solid reputation as a leading designer in the world of GRC. Charles was the first technical secretary to the Australian Code of Practice for GRC.
GRC is what makes these things all possible. GRC has been used for the past 50 years to produce many concrete products, in architectural cladding, ornamental concrete like statues and fountains.
The technology used has evolved so much since the 'big things'. These days, computer surveying allows accuracy to within a crazy 10mm for any given model, plus we're able to create a 3D model of a small-scale sculptured object, then recreate to an enlarged scale! An example is Monument Park, built by GRC Environments, designed by Charles Rickard, project completed in 2014.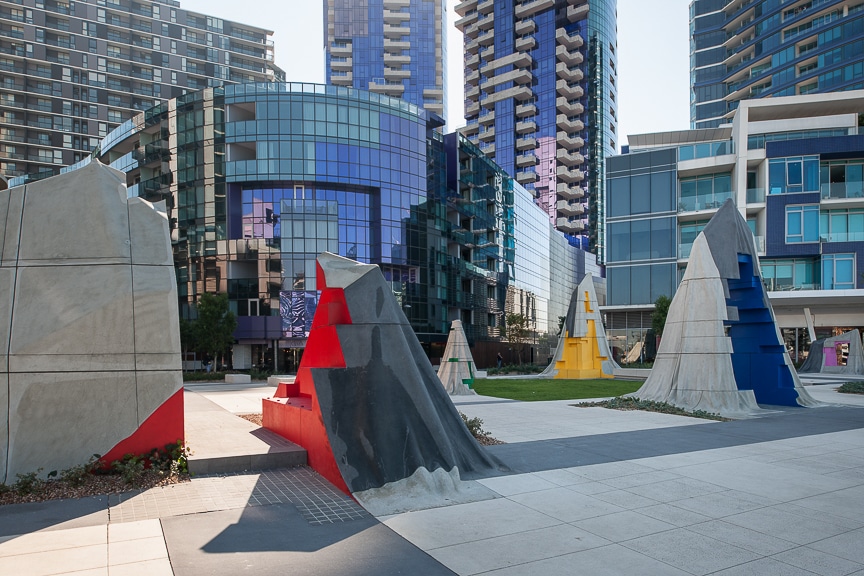 Rickard Engineering are the design experts when it comes to GRC. In 2015 Charles has opened an office for Rickard Engineering in Dubai and London. The target in the UAE all of the local manufacturers in and around Abu Dhabi and Dubai. This added focus has already achieved three new projects and they are assisting manufacturers in Iran. If you require any further information, please do not hesitate to contact Charles Rickard at Rickard Engineering. Details below.
CONTACT INFO
Suite 5, 121 Military Road, Neutral Bay NSW 2089
02 9904 5610
Enquiries for GRC: charles@rickardengineering.com
For all other Enquiries: christine@rickardengineering.com