New projects in Dubai and the UK for Rickard Engineering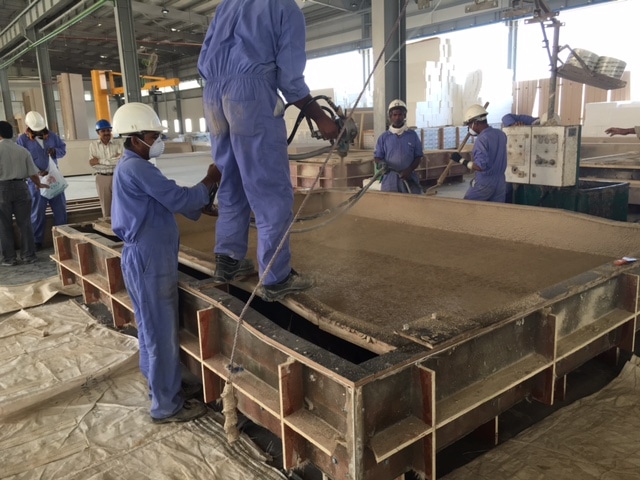 In September 2016, Charles Rickard made a visit to his Dubai office.
During this visit a contract was signed with Signature Pools, to upgrade the design of the current fibreglass pool range, but also take on design of future bespoke projects. Two new swimming pool projects for the UK were handed over for the design of Rickard Engineering.
Signature Pools, just like long term client in Australia and New Zealand, Compass Pools, make their pools from glass-reinforced plastic (GRP), a composite material or fibre-reinforced polymer made of a plastic reinforced by fine fibres made of glass. For around 30 years, give or take, Charles has been providing support to the Compass Pool Dealer Network, with other clients including SPASA, Crystal Pools, and Stevenson & Associates.
Charles, an expert in the design of swimming pools, has extensive knowledge that covers both fibreglass and concrete structures. He has designed a significant number of aquatic centres in Australia and Asia and was the technical secretary to AS1838 and AS1839 in 1987.
During his visit to Dubai, he also visited Muscat, Oman, to inspect panels under manufacture for the National Bank of Oman (NBO) Project (see seperate blog post). The below images are of Al Turki Factory in Muscat, Oman.  As you can see there are some progress photos of the panel manufacturing.