The GRC hype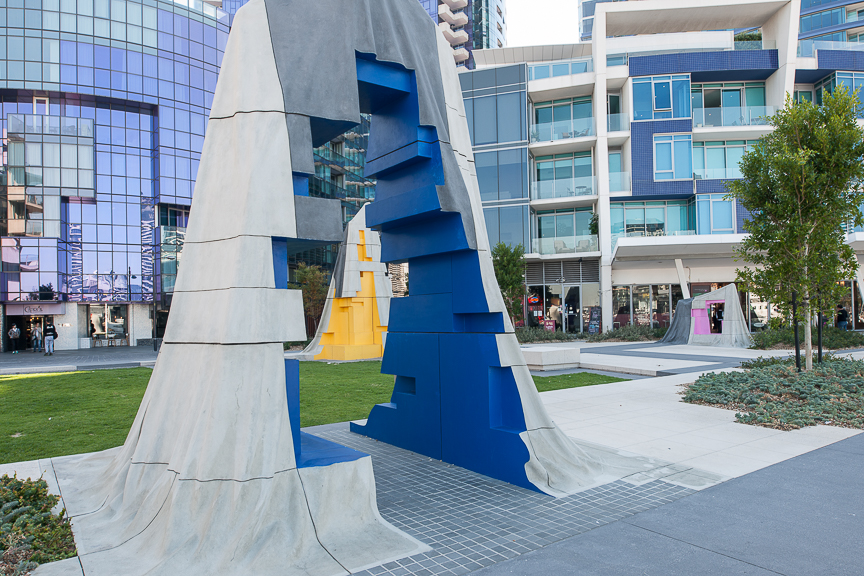 Used extensively around the world, GRC, or Glass Reinforced Concrete, is a composite material made from a smart blend of constituent materials that, when combined, produce a surprisingly beautiful strong, yet light, finish.
Typically combining a mixture of hydraulic cement, alkali resistant glass fibers, silica sand and water, this material has fast become one of the most interesting architectural construction materials available.
The ability to create any shape in a fire resistant material, which is only 12mm thick, provides an exciting alternative design material to concrete, composite aluminium and fiber cement sheet. A 150mm concrete panel weighs 360kg/m2, a GRC panel would weigh typically 50kg/m2, seven times lighter.
GRC can be moulded into almost any complex shape, yet still retain a strong and seamless finish. Check this out and see for yourself…
This incredible display is Monument Park, Docklands, an iconic Melbourne must-see, which opened in 2014. Artist Callum Morton's inspiration for this 'art park' came from the scattered monuments in Melbourne CBD, along with the Hoddle Grid. We see concrete peeled back to reveal the stunning burst of colour and grid-like design.
FYI – when bringing these monuments to life, a world-first was achieved: A German robot was flown to Australia to assist in creating this spectacle.
Once again, GRC for the win!
Given GRC is so much lighter than its counterpart, concrete, there is also the added benefit of cutting costs: transportation, handling and erection costs for projects will be cheaper, that means no more heavy reliance on scaffolding and cranes.
Also, if the weight advantage is factored into the design phase, it could potentially mean more savings when it comes to the design of foundations and superstructures. A recent development utilised on the MCA building in Sydney was to design GRC panels which could be attached to the façade after the exterior skin of the building was sealed off to the weather, thus dramatically reducing construction time. Special hidden fixings were developed by Charles Rickard and Precast Concrete to suit.
So what can GRC be used for? Architectural cladding panels, permanent formwork for concrete, specialist roof features, sunscreens, arches, drainage channels and pits, artificial rocks, sound barriers, reproduction of heritage/art deco features, arches, walkway and domed roofs, photo engraving and much more.
Adding to this, the application and finishes are endless; whether you prefer the natural look, smooth, stained or coloured finish, the option is yours.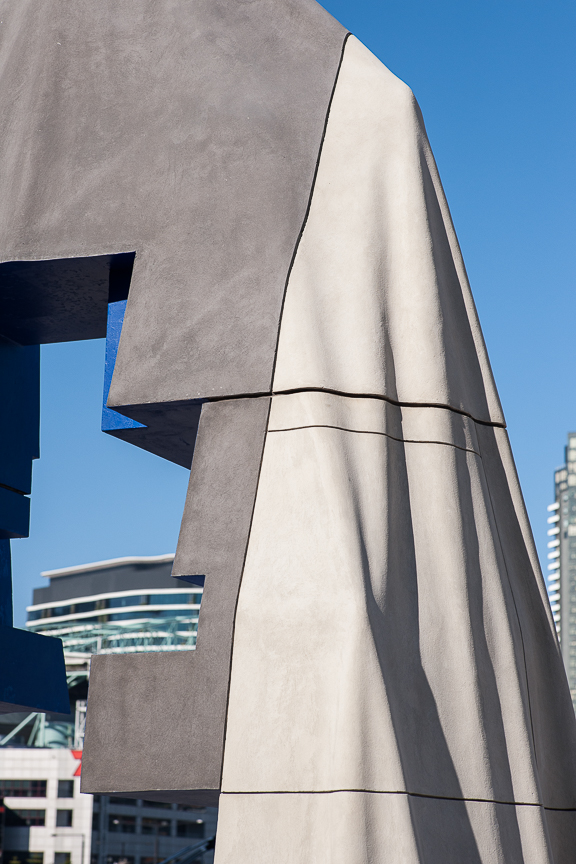 So when it comes down to it, will GRC withstand the test of time? Certainly. The most famous GRC building in the world is Credit Lyonnais Bank (CLB) in London. Built in the 1960's it was recently cleaned of London grime and found to be in perfect condition, 50 years after construction. The absence of steel reinforcing is a huge advantage. GRC has the compressive strength of the highest grades of concrete (50-100 mpa).
It is accepted that the higher the compressive strength, the better the durability of the concrete. CLB has proved this to be true. A fire rating of up to three hours can be achieved. In design therefore you are only limited by your own imagination.
Give Charles Rickard and his Rickard Engineering team a call today to discuss your Glass Reinforced Concrete options – (02) 9904 5610.
See website for London and Dubai office details.
CONTACT INFO