GLASS REINFORCED CONCRETE (GRC) & GLASS REINFORCED PLASTIC (GRP)
Glass Reinforced Concrete (GRC) and Glass Reinforced Plastic (GRP) are some of the most versatile building materials that have been developed during the twentieth century and have made a significant change to the façade industry. GRC and GRP which contain glass fibres can be formed to any shape to create architectural intent. Products made from GRC and GRP can be formed into sections as thin as 8mm therefore the weight is much less than traditional precast concrete products. The design and manufacture of GRC and GRP products are covered by international standards and manufactured in over 100 countries.
To gain more insights on GRC and GRP, you can view our GRC/GRP Brochure or our blog posts on the Benefits and Cost-Effectiveness of GRC.
Rickard Engineering and more specifically Charles Rickard was a pioneer in the engineering of GRC and GRP products, having developed the Australian Code of Practice for GRC in the 1980's. Today, Rickard Engineering continues to lead the world in engineering both GRC and GRP solutions for some of the most complex architectural projects in Australia and across the globe.
Some of Rickard Engineering's Glass Reinforced Concrete and Glass Reinforced Plastic projects can be seen below with more examples in our portfolio.
Rickard Engineering GRC and GRP Projects
India International Convention Centre (IICC)
We started work back in March 2019 on a new, very large project for the India International Convention & Expo Centre (IICC) with Larsen & Toubro Construction. Located in Delhi, the scope of works includes designs of 3D and flat Glass Reinforced Concrete (GRC) panels on the conventions centres, exhibition halls and pergolas. It is expected that after its completion the G20 summit 2023 will be held here.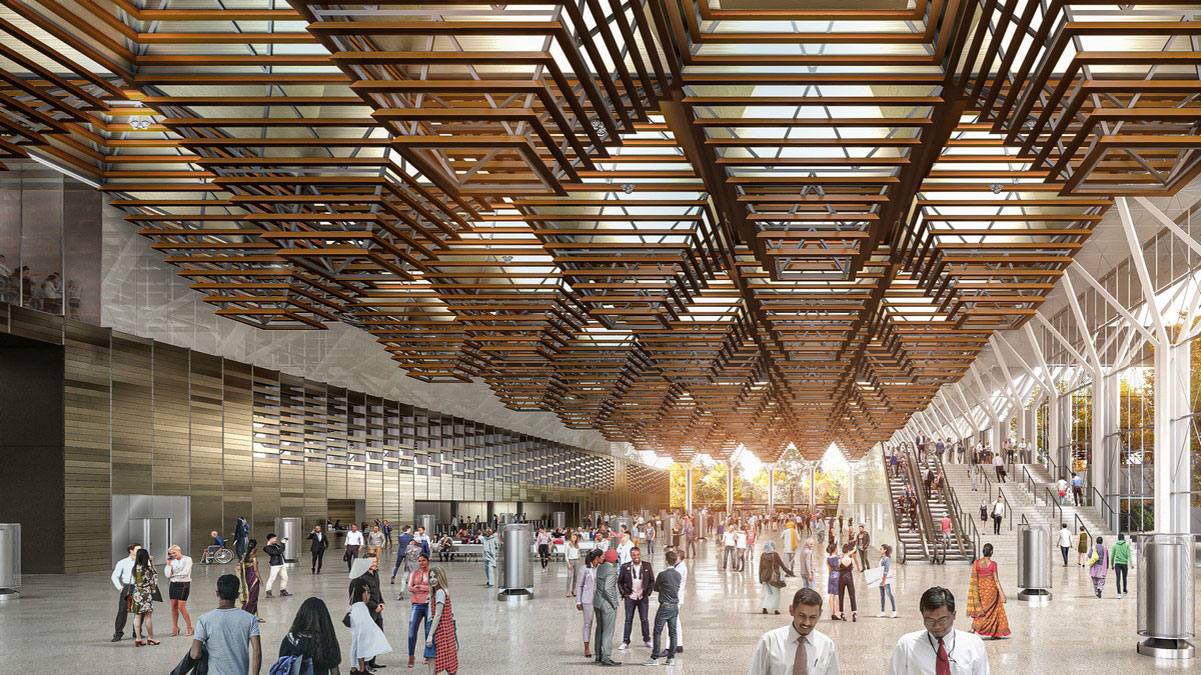 Rickard Engineering is designed the façade for the new 'Al Rayyan' Football Stadium in Qatar, together with the Glass Reinforced Plastic (GRP) roof panels for the 8 "dune" buildings which surround the Stadium, where the 2022 FIFA World Cup will be held. Al Rayyan is a fascinating and complex project with regard to the differing GRP shapes designed and hence variations in connections to cater for the variety of shapes.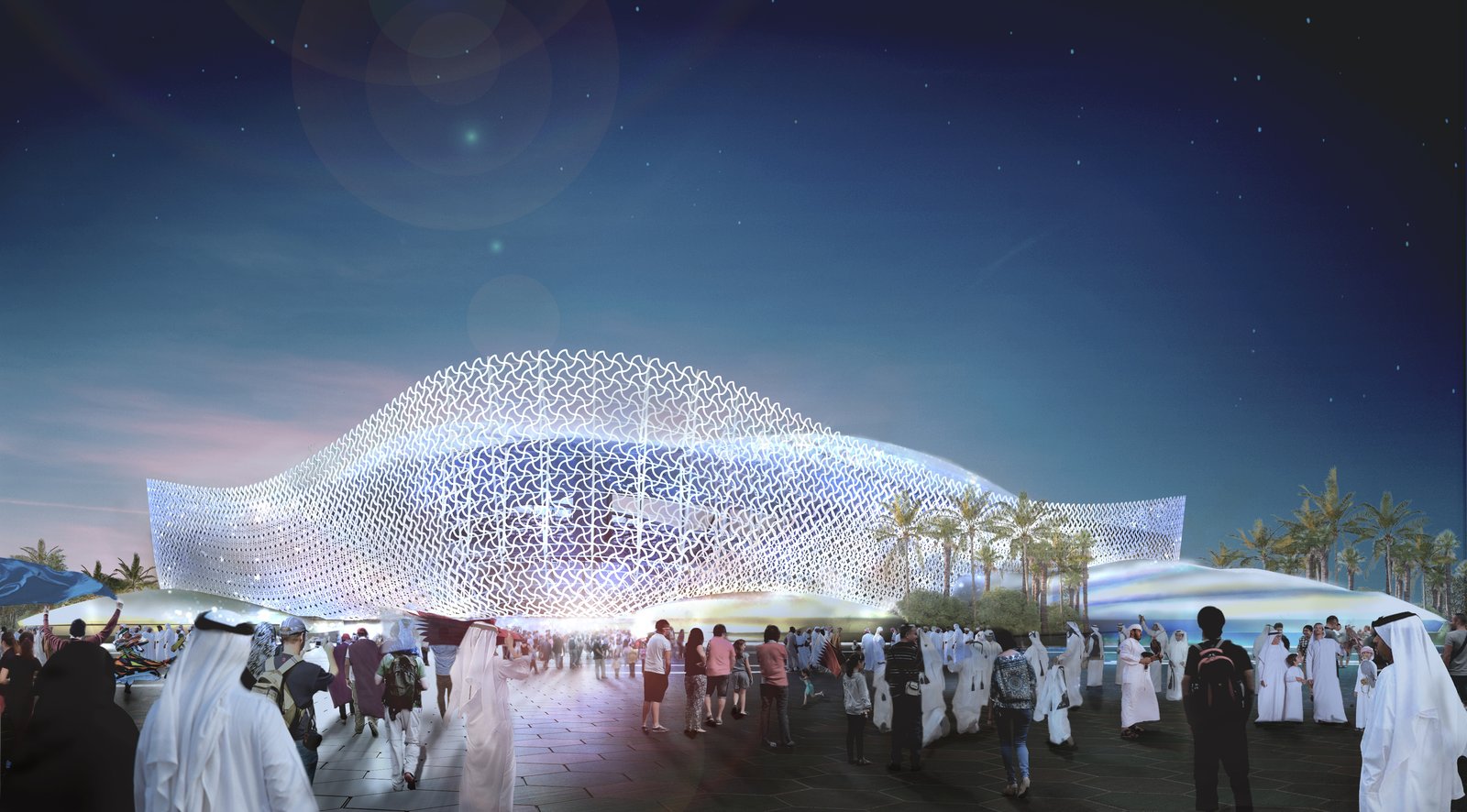 A highly impactful façade completes the chapel at St Leonard's College in Melbourne, Australia. The design features interlocking curved panels measuring up to 10 metres long with waterproof joints and is constructed using Glass Reinforced Concrete (GRC). The steel frame provides the necessary structural support for wind, thermal and barrier load and for what is a truly breathtaking example of GRC construction.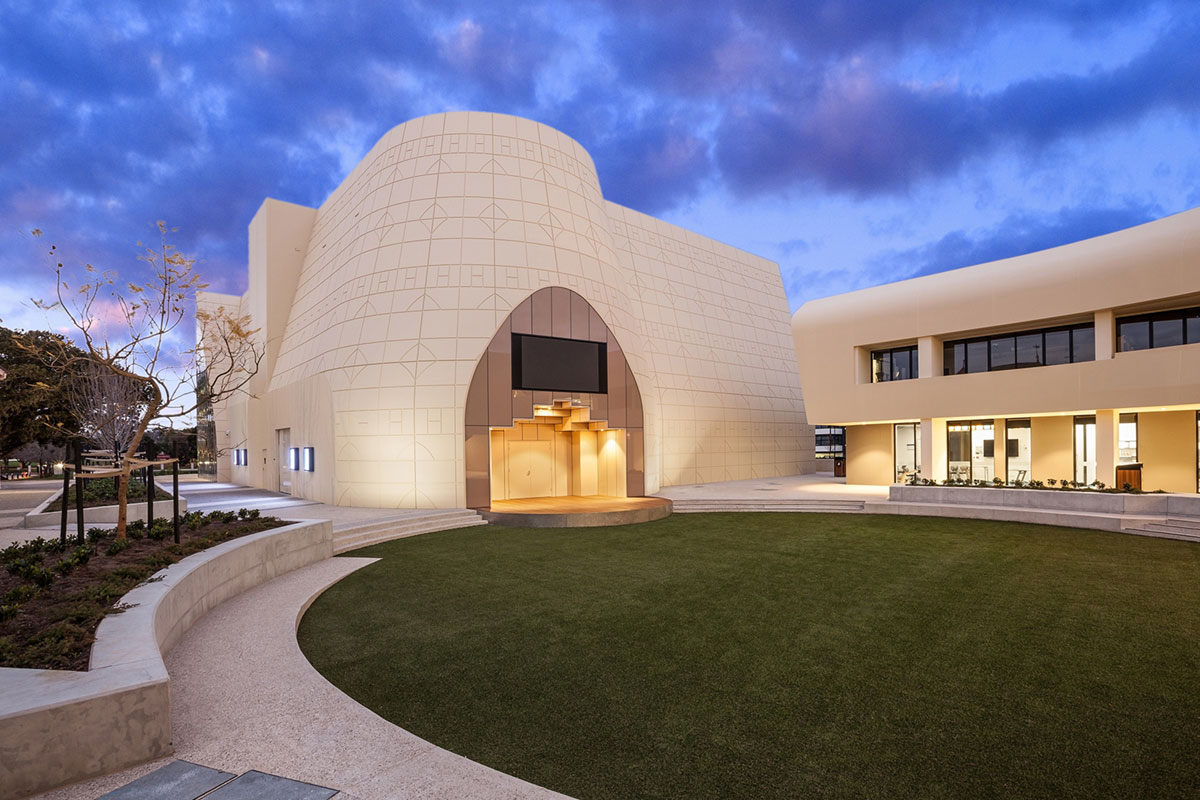 Rickard Engineering completed the concept to design for the Glass Reinforced Concrete (GRC) podiums panels on this project. The GRC panels are up to 4m long x 4m wide. Transport, lift and installation had its challenges. GRC was shop drawn and manufactured by Precast Concrete Brisbane. The GRC panels are supported by a steel frame with a GRC skin.
The façade consisted of all different shapes and sizes to meet the architectural intent.